What We Lose When We Livestream Church
What We Lose When We Livestream Church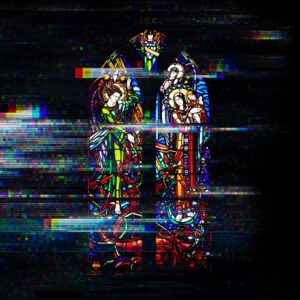 NYT OPINION
Riding around town earlier this year, my 3-year-old daughter shouted, "Look, a church!" It took me a second to understand what she meant. I didn't see any churches. All I could see was a parking deck. Then I realized my daughter couldn't remember our church building. Since last summer our church has been meeting under the cover of a parking deck so that we could still assemble in person without wilting in Alabama's summer sun.
No doubt our church could have saved money and hassle by offering only livestreamed preaching and music. I could have been spared a wicked sunburn on Easter when we switched to the top of the deck. But the body of Christ, or church, isn't the same when you separate its members (1 Cor. 12:27). The hands and feet and ears and eyes need to be assembled for this body to work for the good of all.
Christians need to hear the babies crying in church. They need to see the reddened eyes of a friend across the aisle. They need to chat with the recovering drug addict who shows up early but still sits in the back row. They need to taste the bread and wine. They need to feel the choir crescendo toward the assurance of hope in what our senses can't yet perceive. My daughter needs to know the church members, even if it means wearing masks and setting up lawn chairs in a parking deck.
This all would seem to suggest that "virtual church" is an oxymoron. But when Covid-19 forced congregations to go remote and turned pastors into tech gurus, some churches even welcomed the change. You can understand the logic. Even the biggest church buildings could never accommodate a fraction of the potential audience for livestreamed services. Early in the pandemic, pastors touted online viewer numbers that dwarfed even their best-attended Christmas and Easter services.
Viewed this way, the pandemic didn't temporarily sidetrack churches. It introduced a revolution in religion. The internet tears down nearly every previous hindrance to church attendance. You can watch from your lake house or the hotel room before your daughter's travel soccer game. You don't need to tune in at any given time. You can flex around your sleep or work schedule.
The logic extends, however, beyond what some churches want to acknowledge. Livestreaming is more than a little too convenient. You don't even need to watch your own church's services. You can drop in on that church across town you've always wondered about. Or even the church on the other side of the country, or in a different country. Why visit any churches in person before you've at least watched several online? Why bother with any one church at all? Watch the sermon over here and the music over there. Change it up the next week. Or skip a week. Or two. No one will notice the blip in the analytics.
The convenience of ubiquitous livestreaming largely benefits larger churches at the expense of smaller churches without dynamic preachers and cutting-edge music. Add in HD-quality, multicamera production and it's not a fair fight for viewers looking to upgrade their digital experience.
Livestreaming also benefits churches with more symbolic views on the sacraments of communion and baptism, at the expense of churches with more formal, participatory liturgy. Livestreaming privileges the elements of Christian worship that communicate over video, namely teaching and music. You can't program the body and blood of Christ in 1s and 0s of digital code.
As churches prepare for the start of fall programming, leaders debate whether or not they should turn off the livestream, especially if the Delta variant doesn't abate. Livestream technology will almost certainly prevail in a majority of churches. Larger churches will seek to capitalize on growing online audiences by hiring pastors dedicated to serving people who never gather outside comment sections. Smaller churches will feel the pressure to keep up with expectations. For visitors, no livestream will be the equivalent of no website. And there are compelling reasons to have livestreams even now that vaccinations are widely available and many churches are back to worshiping in person. Some members still can't gather in person because of medical conditions that prohibit vaccination.
Church leaders who pull the livestream plug will face stiff resistance. They will be accused of acting in self-interest, because they know livestream viewers are not likely to donate much money. And church leaders coming off the political, pandemic and racial divisions of 2020 through the first half of 2021 won't be eager to pick new fights. It's much easier to let the livestream status quo continue, even if it means fewer volunteers and fewer resources for already overburdened leaders.
But this is a fight they must not duck. Because assembly is still required. The very word we translate from Greek as "church" in the New Testament suggests we must assemble in person. The church wasn't just a bridge of 2,000 years until humanity reached Peak Zoom. It's essential for the religion where God took on flesh and dwelt among us. It's essential in a faith that believes Jesus physically rose from the dead and then sat down to enjoy a meal with his stunned friends.
Even if churches continue to livestream while we learn how to live with Covid-19, they can still mitigate the unintended consequences. Instead of automatically uploading to social media, churches can offer the link upon request, so that they can follow up with members and visitors in need. Or if they shut down the livestream, church leaders can revive the practice of Sunday afternoon visitation to shut-ins, so that they can share the bread and wine of the Lord's Supper together.
For some, livestreaming appeared as a silver lining amid the greatest disruption to the global church since the Black Death of the 14th century. It is instead a mirage that distracts from devastating membership and attendance declines that have not yet reversed from March 2020. Half of practicing Christian millennials, for example, didn't watch their churches' livestreams in the early months of the pandemic.
Maybe they're trying to tell us that more options, more convenience and more isolation won't lead to more deeply committed and connected Christians. Maybe they're trying to tell us not to forsake the assembly.