THE ART OF MARRIAGE RETREAT – A WEEKEND RETREAT FOR MARRIED COUPLES
THE ART OF MARRIAGE RETREAT – A WEEKEND RETREAT FOR MARRIED COUPLES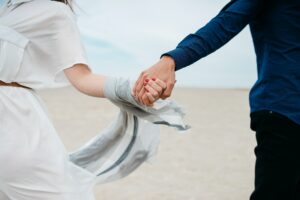 One of the greatest needs of any married couple is unhurried time together. Time to intentionally disconnect from your everyday world of responsibilities and demands to reconnect with each other and examine the health of your relationship.
Come away to the Art of Marriage Retreat to nurture your marital love.
The Art of Marriage Retreat weaves together expert teaching, engaging stories, man-on-the street interviews, humorous vignettes and more, to portray both the challenges and the beauty of God's design.
Over two days, six video sessions (English audio and subtitles) and projects will cover the following topics based on biblical principles with expert interviews and real-life stories:
Session 1: Love Happens (Purpose of Marriage)
Session 2: Love Fades (Drift to Isolation)
Session 3: Love Dances (Roles)
Session 4: Love Interrupted (Communication)
Session 5: Love Sizzles (Romance and Sex)
Session 6: Love Always (Legacy)
There will be time to spend with your spouse with minimal interaction with other couples.
For more information, you may contact fl-reg@cru.org.sg or click here.
To allow all participant couples to interact freely with the conference team on the FamilyLife resources in group sizes of up to five persons, the retreat is open only to fully vaccinated couples in keeping with current SMM guidelines.
Date: March 12-13, 2021
Time: 9am-5pm
Venue: Changi Cove Hotel
Cost per couple: S$399 (stay-in); S$349 (non stay-in)
Click here to register (Registration closes on February 13, 2022)
About the Organiser:
FamilyLife Singapore is a ministry of Cru Singapore. It provides transferrable, biblically-based help for every stage of marriage and family life.
Cru Singapore is a caring community passionate about connecting others to Jesus. A parachurch organisation, they support local churches in missions, discipleship and evangelism.