Online religious services and activities led by foreigners to be banned in China
Online religious services and activities led by foreigners to be banned in China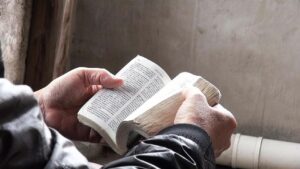 The new law states that Chinese Christians need a state permit to publish religious content, which "should not incite subversion or oppose the communist party leadership".
The Chinese State Administration of Religious Affairs (SARA), along with the Ministries of Industry and Information Technology, of Public Security, and of State Security, recently announced new restrictive measures for Christian online activities.
The measures, which will affect churches, organisations and individuals, will come into force on 1 March 2022.
According to the state-owned Global Times newspaper, the Chinese government aims to "standardize online religious information services and guarantee citizens' freedom of religious belief" through these regulations that "are based on existent laws, including Cybersecurity Law and Regulations on Religious Affairs".
"Not incite subversion or oppose the Chinese communist party leadership"
"Any Chinese organization or individual that operates online religious information services should submit application to provincial religious affairs departments", said Chinese authorities.
Furthermore, the religious content of those online activities, "must not incite subversion of state power, oppose the Chinese communist party leadership, undermine national unity, or violate the principle of independence and self-management in religious undertakings".
"Religious groups must not utilize the internet to induce minors to become religious, organize them, or force them to participate in religious activities", they added.
Internet Religious Information Service permit
The measures state that "online preaching should be organized and carried out by religious groups, temples and churches and religious colleges that have obtained the Internet Religious Information Service permit".
That permit will allow religious leaders "to preach religious doctrines online that are conducive to social harmony and civilization, and guide religious people to be patriotic to the country and abide by the law, only via their own specialized internet websites, applications or forums that are approved by law".
Religious colleges that has the permit will also be able "to train their students and religious people on their specialized internet websites, applications or forums, approved according to law, which must use a virtual specialized network to connect to the outside world, and verify the identity of personnel participating in the training".
Religious ceremonies and foreigners banned
However, religious ceremonies cannot be broadcast live or recorded online, and organizations or individuals should not fundraise in the name of religion on the internet.
The measures also point out that overseas organizations and individuals or organizations that are set up by foreigners are not allowed to operate online religious information services within the Chinese territory.