France closes mosque after "unacceptable" preaching against homosexuals and Christians
France closes mosque after "unacceptable" preaching against homosexuals and Christians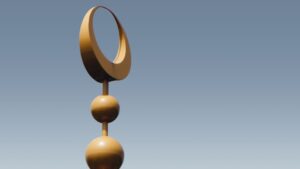 The government says it has investigated around one hundred mosques and Muslim prayer halls because of possible "separatist" ideology.
The Interior Ministry of France has ordered the closure of a mosque in Beauvois (north of Paris).
The Islamic worship place will remain closed for six months after the authorities said some of its preaching incited hatred and promoted an "apology of the jihad", regional sources told news agency AFP.
Two weeks ago, Interior Minister Gérald Darmanin had said an imam in this mosque was "targeting Christians, homosexuals and Jews" in his preaching and "glorified jihad and the fighters, who he describes as heroes", something that is "unacceptable".
The Interior Ministry also said the preacher defended a "rigorist practice of Islam" and "its superiority to the laws of the Republic".
The association managing the mosque said the words of the imam, who according to local media is a recently new convert to Islam, "were taken out of context". They added the preacher was suspended after the authorities contacted the mosque with a warning on his preaching. They have appealed the closure.
The government has now admitted it has investigated 99 mosques and Muslim prayer halls in France to find ideological messages which clash with France's republican values. In the last months, 25 of these worship places have been closed.
The anti-separatism law
Islamist groups in France have come under more pressure in the last months, as France passed an anti-separatism law which targets religious groups whose teachings clash with the fundamental principles of the republic.
According to Euronews, several Islamist associations in France have also dissolved since the law was enacted.
The controversial law has not only alarmed Muslim groups but also evangelical churches, which have denounced an unnecessary targeting of religious minorities. During the heated debate prior to the passing of the law, Minister Gérald Darmanin went as far as to say that "evangelicals are a very important problem". The Interior Ministry later apologised for these words.