Evangelical Alliance Leadership Conference 2022
Evangelical Alliance Leadership Conference 2022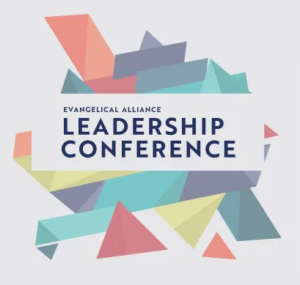 Join us online at 8pm-9:30pm on 17 March 2022
Leading on the edge.
The last two years have brought all of us to the edge of our resilience and experience, surrounded by an ever-shifting culture. But now we're also coming to the edge of what God has before us – of what is ahead. Join us for this year's EALC as we hear from leaders across the UK church and beyond share what they hear God is saying to His church, as we stand on the edge and pray and intercede for our communities and the things to come.
Join us for this year's Evangelical Alliance Leadership Conference.
What can I expect? 
The evening will be made up of a mixture of interviews, prayers and short talks. We'll hear from leaders sharing insight about the cultural shifts happening around us, as well as hearing what they sense God is saying to the UK church at this moment.
Our speakers for the evening include: Amy Orr-Erwing, Carl Trueman, Fred Drummond, Preethy Kurian and Gavin Calver. And we are excited to announce that we will also be joined by Kate Forbes MSP for an interview on life in public leadership.
Join from 7.45pm where we will be led in worship by Lou and Nathan Fellingham, with our full teaching programme beginning at 8pm. 

How can I join?
The conference will be livestreamed on YouTube and Facebook and is free and open to all. Make sure you get the date in your diary, subscribe to our YouTube channel or click ​'Going' on the Facebook event.
Don't forget to share the event with your churches, networks and friends. Let's get as many people as possible to join the conversation throughout the evening — remember to follows us on social media and use the hashtag #EALC.