CRU SINGAPORE MARRIAGE PREPARATION COURSE
CRU SINGAPORE MARRIAGE PREPARATION COURSE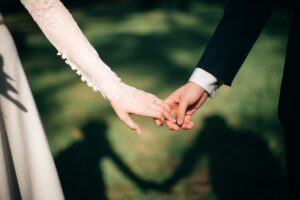 For a marriage to stand strong through the storms of life and to thrive even in challenging times, it must be built on a firm foundation to keep it anchored.
The Marriage Preparation Course aims to help couples to lay strong biblical foundations for their marriage as well as equip them with practical skills and knowledge to manage issues relating to marriage to better prepare for life together as husband and wife.
The course includes a PREPARE/ENRICH customised couple assessment that identifies a couple's strength and potential growth areas. This is to be completed online prior to the course. A trained facilitator will provide feedback and help you understand and discuss the results. You will also learn some tips on how to improve your relationship skills.
Who is it for?
Couples with the intention of getting married
Newlyweds
Topics
Understanding God's blueprint for marriage
Roles, responsibilities and expectations
Communication and conflict resolution
Intimacy in marriage
Financial management
Format
4 sessions: Topical sharing followed by small group and couple discussion
1 individual couple reading of PREPARE/ENRICH report (Date and time to be arranged between facilitators and participant couple)
Date: March 5, 12, 19, 26, 2022
Time: 9:30am-12:30pm
Cost: S$150 per couple (inclusive of GST and online Prepare/Enrich assessment)
Click here to register (Registration closes on February 12, 2022 or when all places are filled)
About the organiser:
Cru Singapore is an interdenominational evangelical organisation committed to giving people everywhere the opportunity to know and experience God's love and plan for their lives. Formerly known as Singapore Campus Crusade for Christ, they offer spiritual guidance, resources and programmes tailored to people from all cultures in every walk of life. Part of a global missions community built on a legacy of Christ-centred, Spirit-filled disciple making, it is their continuing passion to see the Gospel proclaimed until everyone has heard.