Apple withdraws Bible and Quran apps in China
Apple withdraws Bible and Quran apps in China
The Chinese government claims that the apps violate laws prohibiting the use of religious texts or materials.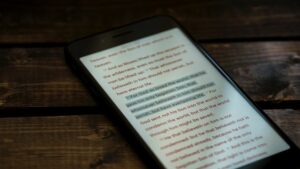 Apple has recently removed the Quran Majeed and the Olive Tree Bible apps from its App Store in China, Apple Censorship reported in a tweet.
According to several media, the company is following a request from the Chinese authorities, who claim the apps violate laws that prohibit the use of religious text or materials.
"Additional documentation from Chinese authorities"
"Olive Tree Bible Software was informed during the App Store review process that we need to submit a permit proving that we are authorised to distribute an app with book or magazine content in mainland China", a spokesperson for the app's US-based operator told the BBC.
They "are currently reviewing the requirements to obtain the necessary permit with the hope that we can restore our app to China's App Store and continue to distribute the Bible worldwide", said the spokesperson.
Meanwhile, Quran Majeed's developer, Pakistan Data Management Services (PDMS), explained that "according to Apple, our app has been removed from the China App Store because it includes content that requires additional documentation from Chinese authorities".
"We are trying to get in touch with the Cyberspace Administration of China and relevant Chinese authorities to get this issue resolved", they added.
Furthermore, several media have reported that Microsoft might want to shut down its LinkedIn social network in China. The reason given is that it is becoming increasingly difficult to meet government requirements in the country.
Other apps were shut down before
China has already shut down Bible apps and Christian WeChat public accounts last May, stating that they "violated China's Internet User Public Account Information Services Management Provisions", so that must be "blocked and suspended".
The country ranks 17th on 2021 Open Doors' World Watch List, down six places from the previous reporting period.
"The new restrictions on the internet, social media and non-governmental organisations, as well as religious regulations […] are strictly enforced and represent a serious restriction on freedom", the Open Doors report reads.
According to the Christian aid organisation, around 97 million of the approximately 1.4 billion Chinese identify as Christians.